"We create innovative furniture solutions for education and the new flexible workplace."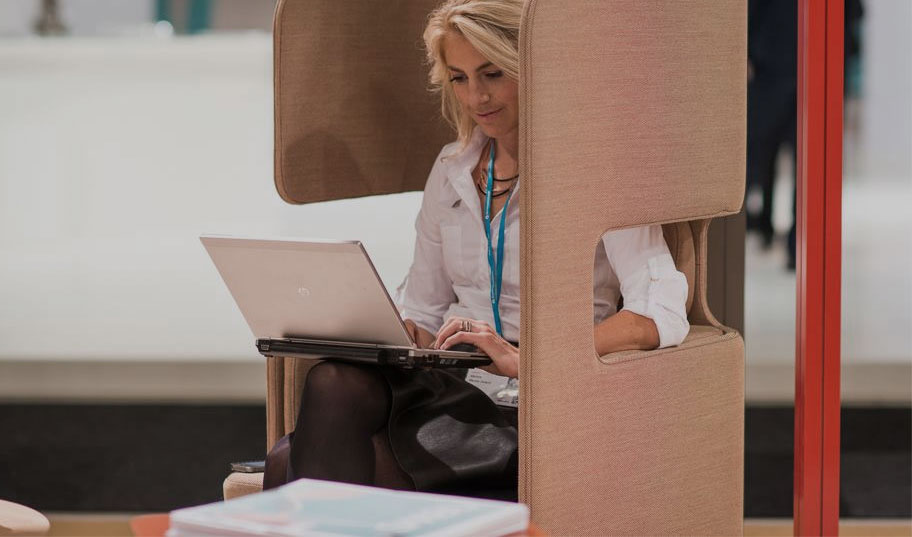 Technology is changing the way we work and learn
The workplace is currently going through a major transformation - from the traditional static layout with fixed personal desks into common shared spaces with different dedicated functions that can easily adjust with the changing needs of its users. The workplace is becoming a service where flexibility and agility are the lead words, and aiming for the best variation, function and well-being for everyone at the office are the core values.
The user is in focus, and paired with continuous data-driven user feedback a balanced mix of open collaborative areas and comfortable quiet focus zones are keeping the office up to date, effective and attractive - both for current and future employees. The workplace has a new flexible role and there are new ways to think about the office space and the furniture solutions that are needed to support it.
What we do
We offer creative and strategic services within the field of product design - with a specialized focus on seating and innovative furniture solutions for the new flexible workplace and learning environment. Our product ideas often come to life through a small-scale and experimental research and development process initiated and executed by ourselves or in close collaboration with a dedicated client.
Our design process has always been focused on improvement and innovation. Today our product development is also driven by our curiosity for the current shift in work and education culture, where technology makes it possible to carry out work or study in many different ways and places. This creates very exciting opportunities for workplace and education innovation that calls for more supportive and clever furniture solutions. Below are some examples of our successful results:
"From good to great: Design is ultimately about creating more value."
We think of every product as a brand ambassador, a vessel of values
Every product has its own unique story but there are a couple of ambitions that unite all of our work regardless if we work on a project demanding high-end investments or a small-scale development: Our goal is always to utilize materials and production processes in a smart, resourceful and responsible way to get the most out of the least. We often find the challenge of limitations a great source of inspiration in our mission to innovate and increase value.
Our products should not only improve business for our clients but also simplify and boost the storytelling of their brands - and for us this is key when transforming good ideas into great, desirable, responsible and useful products. Below are some more examples of our unique results:
"For us, great design is about getting the most out of the least: The challenge of limitations can actually be a source of inspiration in our mission to innovate and increase value."