"Our products should improve business for our clients, but also simplify and boost the storytelling of their brands."
o4i Design Studio - Stockholm, Sweden
o4i Design Studio was founded in 2005 by MFA Senior Design Partners Henrik Kjellberg and Jon Lindström, who first met while studying at Konstfack University College of Arts Craft and Design in Stockholm, Sweden 1996. Over the coming years the duo collaborated in various furniture projects and their intensified collaboration urged them to ultimately start up their own design consultancy: o4i (Short for: office for ideas).
The duo renders a solid experience through earlier studies and work in both furniture design, industrial design and architecture in Stockholm, Oslo and New York. Now being based in Stockholm, Sweden, the studio focuses on contemporary public and domestic furniture and develops unique concepts for an international market. Clients include IKEA, Blå Station, Gärsnäs, David Design, de Nord, Lappset, Lundbergs Möbler, Maze Interior, Mitab (Sweden), Fritz Hansen (Denmark), Martela (Finland), Plycollection (Latvia), EQ3 (Canada), Dune NY and Peter Pepper (USA).
"We have a multidisciplinary approach to product design based on modern industrial parameters in the context of responsible mass production. We are driven by a curiosity for new technology, behaviours, materials and processes and find as much joy in exploring the possibilities of improvement within given strict limitations as we do in seeking the solutions that challenge what's expected.
We work in a variation of mediums from 3D modelling to full scale prototyping and use whatever we find most suitable and needed to develop, test and improve our ideas up until completion and final production."
Their work has received several awards such as IDA International Design Awards 2007 (USA), Red Dot Award 2005 (Germany), Good Design Award 2005 (USA), I.D Magazine Destinction Award 2001 and 2005 (USA), Exellent Swedish Design Award 2000 (Sweden), Forsnas Prize 1997 (Sweden) German Design Prize Nomenee 2006 (Germany) and a double ADEX Platinum Award 2007 (USA).
"We work in a variation of mediums from 3D modelling to full scale prototyping which allows us to move fast forward in the early stages of a project."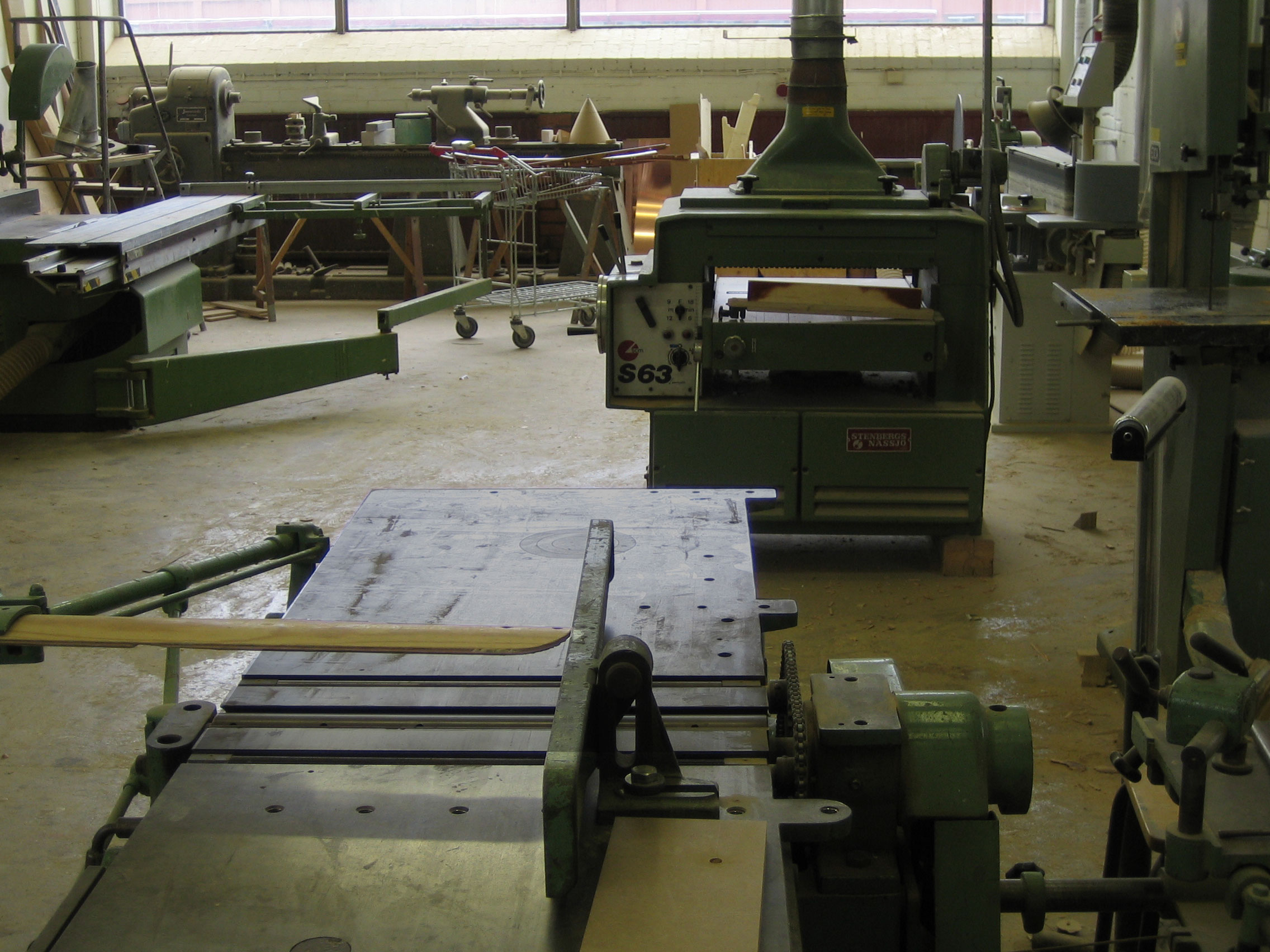 About Dent - from idea to final product
The story of the Dent chair started with the idea of trying to achieve the impossible: To mould a double-curved 3D surface out of regular veneer.
We have had many years' experience of designing chairs using traditional plywood moulding techniques, always trying to extend the boundaries of what is possible without "cheating" by using expensive 3D veneer.
With Dent we decided to be even bolder, by taking a step beyond where we had already been and also challenge the idea of what is visually acceptable for a chair. The result is anything but conventional.
Despite its rough appearance, Dent is a comfortable multi-purpose chair - and it has grown into a family of individuals with various finishes, leg bases and now also come upholstered to suit many different type of interiors.
About the Pod Family for Martela
Our successful Pod Family originates from the modular seat Diagonal, the first product we designed for Martela back in 2007. Through our research and development of various concepts with a focus on privacy and mobility in the workplace we utilized the window design used in the Diagonal screen to develop the PodSeat and PodSofa which was designed in 2010, followed by PodMeeting and PodWork.
Today the Pod Family has grown - and continues to grow - into a larger collection of cool and functional products aimed for flexible workplaces that boost the productivity and well-being of employees by offering various ways for meeting, collaborating and focusing during the workday.
"From the joyful smartness to the fine poetry of objects: With a dedicated client, great things will happen!"